Spine Chart – Hunting
– Please Note –
When making an arrow selection, please carefully measure all your attributes ie Poundage, Arrow length and weight of broadhead or point to be used carefully. For hunting scenarios it is sometimes beneficial to use a stiffer spine
Naptyme Archery has taken into consideration very carefully the weight of our "Standard" Insert Outsert Footer System. The following Broadhead / Field Point weights listed are head weight only, there is no need to calculate the Footer System.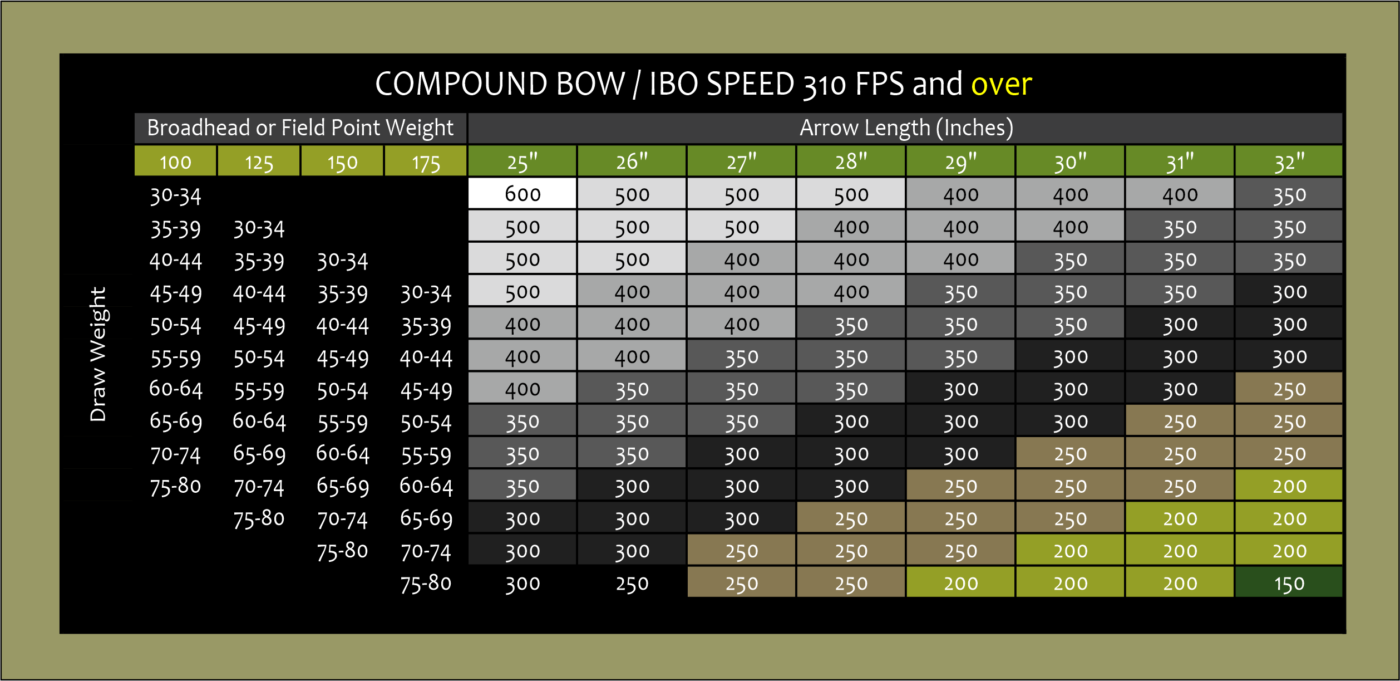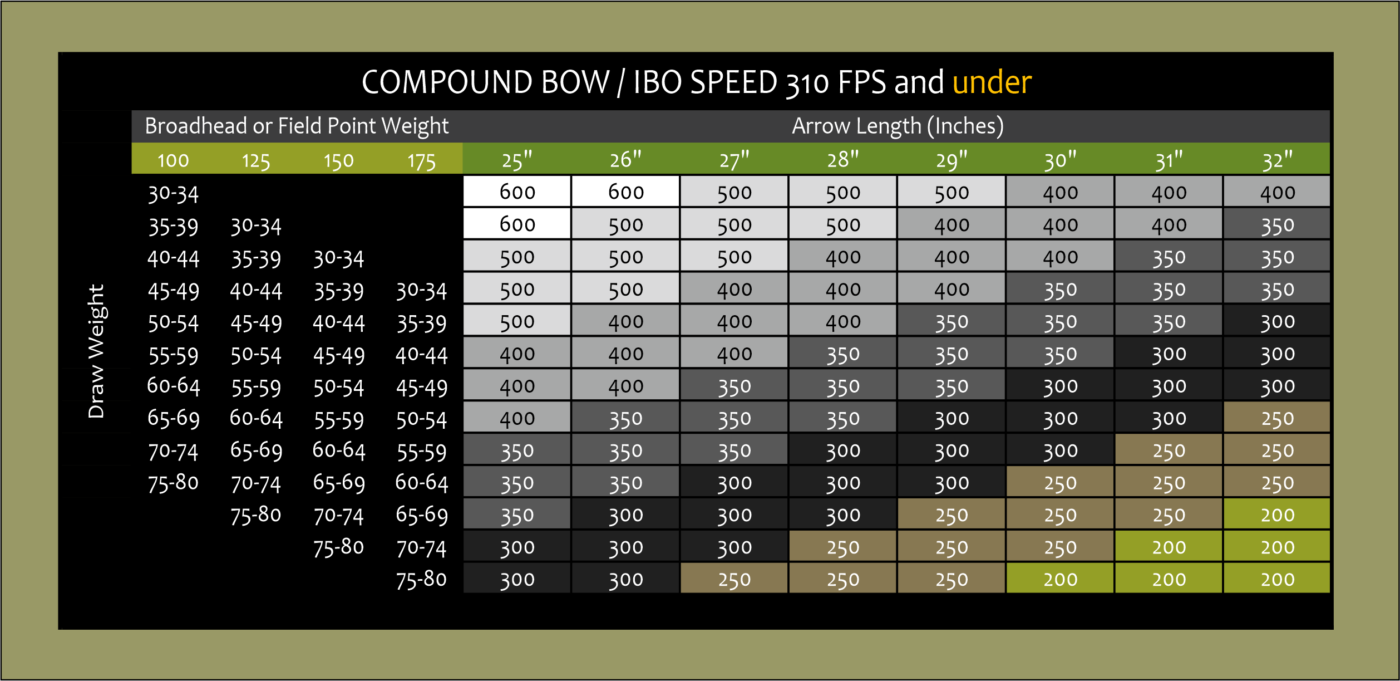 Calculating Your Correct Spine
#1 – Find your correct draw weight (In Lbs) also the Broadhead / Point weight you wish to shoot.
#2 – By measuring from the throat of the nock to the end of the Insert Outsert Footer System, Decided what is the best length for your setup.
#3 – This will give you a guide on what spine best suits your bow specifications.
Remember, If you are shooting a longer broadhead than a standard field point in the same weight you will need to move to a stiffer spine.
ALWAYS FLEX YOUR SHAFT BEFORE AND AFTER SHOOTING!
Important Warning
Please note – Naptyme Archery

DOES NOT RECOMMEND OR ENDORSE

the use of any adaptors or extra cutting blades / mechanisms on the Naptyme Insert Outsert system other than a broadhead or field point that is attached directly to the Outsert. Failure to follow these safety precautions could result in damage to the shaft and also risk personal injury.

If you choose to do so, you do it at your own risk.

Naptyme Archery will not be held liable and accepts no responsibility for failure to follow these safety warnings.